Coaching for Career | Relationships | Life Transformations

Welcome! My name is Grace Platon.
I'm inspired to support people going through life transformations and seeking to nurture their key relationships.
After 15+ years in corporate America as a marketing communications executive, I share insights and tools for clients who are evolving their careers and exploring entrepreneurship. I'm passionate about supporting clients to gain more freedom and pursue their purpose.
Professional Coach Trained by Tony Robbins' Team
With training from Tony Robbins' team at Robbins Madanes Training, I specialize in Strategic Intervention coaching. I have experience spurring clients to take action, sidestep interpersonal restrictions and enjoy breakthrough performance.
Are you ready to overcome obstacles, strengthen communications skills and be the best you?
Schedule a complimentary Clarity Session now!

Clarity Session – Introduction to Coaching
In the introductory 45-minute coaching session, we will:
· Get to know one another
· Gain clarity on what you really want to create and enhance in your life
· Explore how coaching can accelerate your progress toward your goals
Schedule a no fee, no obligation Clarity Session now!
I look forward to speaking with you!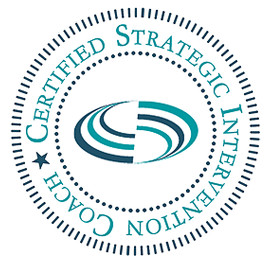 Let's begin with a no fee, no obligation Clarity Session.
45-Minute Phone Intro to Coaching.
Be empowered, feel freedom and propel your purpose.